Ein Forschungsreisender als Notbehelf:
Hermann von Wissmann und der erste Überseeeinsatz des Deutschen Reichs (1889–1891)
Abstract
A Makeshift Solution. Hermann Wissmann and the First Military Intervention Overseas of Imperial Germany, 1889–1891 When the German government for the first time faced violent resistance in German East Africa in 888, it became evident that the Army and Navy did not have the necessary means or experience to cope with such a conflict. Therefore, the explorer Hermann Wissmann was given the mandate to build up and lead a force of mercenaries on contract basis. Although Wissmann was successful in supressing the uprising, the government refused to appoint him to a position in the East African protectorate. The government feared that he would not submit to the regulations of colonial rule that should be introduced. It, however, soon became obvious that due to local concepts of sovereignty and legitimacy it was not possible to transfer the European model of the state`s monopoly of power.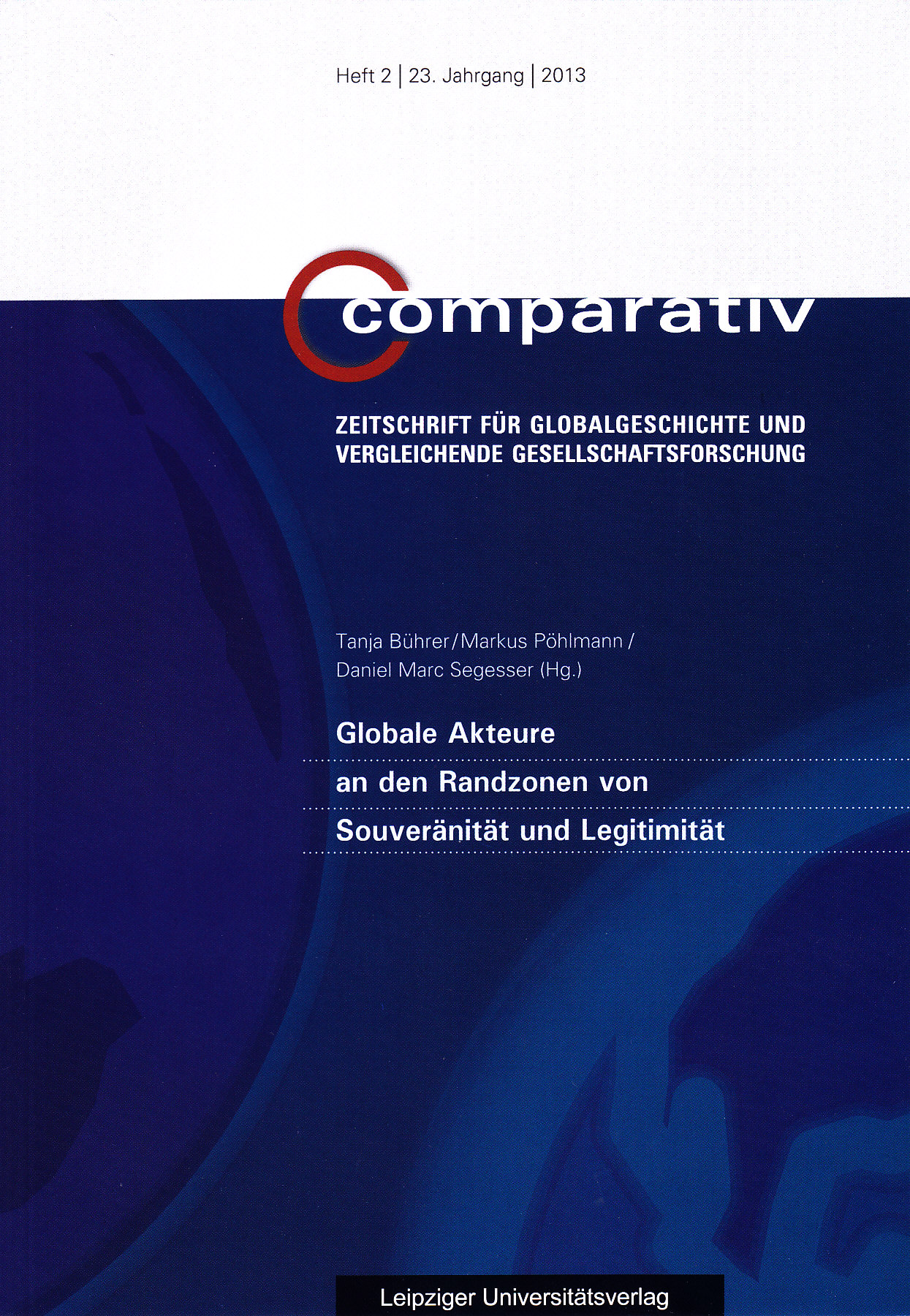 Available Formats
How to Cite
Bührer, T. (2013). Ein Forschungsreisender als Notbehelf:: Hermann von Wissmann und der erste Überseeeinsatz des Deutschen Reichs (1889–1891). Comparativ, 23(2), 45–59. https://doi.org/10.26014/j.comp.2013.02.04