A Conversation about Two Occupations
Susan Carruthers

(University of Warwick)

Mire Koikari

(University of Hawai'i at Manoa)

Heike Paul

(Friedrich-Alexander-University Erlangen-Nuernberg)

https://orcid.org/0000-0002-6592-5157
Abstract
This conversation of two of the most renowned scholars of Cold War historiography and
occupation studies, Susan Carruthers (University of Warwick) and Mire Koikari (University
of Hawai'i) with Heike Paul (FAU Erlangen-Nuernberg and guest editor of this
issue), took place virtually on 29 January 2021 across multiple time zones. It has been
transcribed, edited, and abridged for this volume. The exchange sheds light on important
topics in the larger field of post-war studies on Japan and Germany, contextualizes
historical debates, and discusses pertinent issues for future scholarship.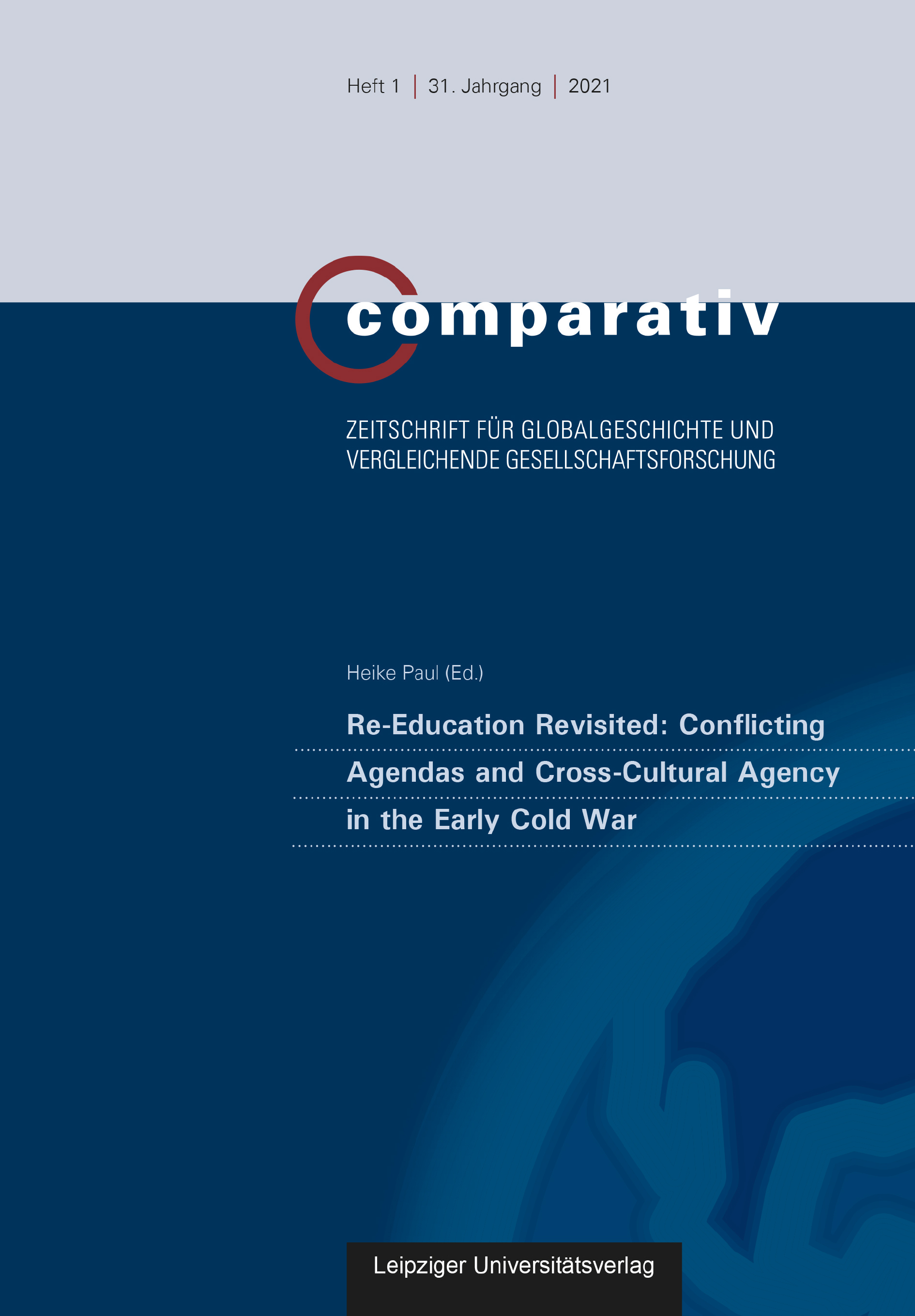 Available Formats
How to Cite
Carruthers, S., Koikari, M., & Paul, H. (2021). A Conversation about Two Occupations. Comparativ, 31(01), 102–121. https://doi.org/10.26014/j.comp.2021.01.07