Prosecutorial Strategies and Opening Statements:
Justifying International Prosecutions from the International Military Tribunal at Nuremberg through to the International Criminal Court
Ron Levi

Sara Dezalay

Michael Amiraslani
Abstract
Forschung über das internationale Strafrecht fokussiert für gewöhnlich auf strategische Entscheidungen der Ankläger, die die Aufnahme von Ermittlungen, die Kompetenz der Staatsanwaltschaft und den Geltungsbereich der juristischen Verfolgung von Kriegsverbrechen betreffen. Darüber hinaus gibt es wenig Erkenntnisse darüber, wie Strafverfolgungen innerhalb der internationalen Strafgerichtsbarkeit begründet werden. Auf der Grundlage der Anklageeröffnungen von vier Chefanklägern des Internationalen Militärgerichtshofes in Nürnberg sowie der Eröffnungsreden dreier Fälle vor dem Internationalen Strafgerichtshof untersucht dieser Beitrag die Bandbreite der Begründungen, die Strafverfolger in internationalen Strafgerichtsprozessen heranziehen. So ist zu erkennen, dass die Ankläger in Nürnberg auf eine Vielzahl von Begründungen aufbauten, während sich die Anwälte des Internationalen Strafgerichtshofes auf ein engeres System an Begründungen beriefen. Darüber hinaus zeigen Interviews, dass die Ankläger beider Gerichte jeweils geopolitischen Parametern unterworfen waren und dass die Nürnberger Ankläger sich auf stärker ausformulierte Rechtsbegründungen stützen konnten als die Ankläger des Strafgerichtshofes.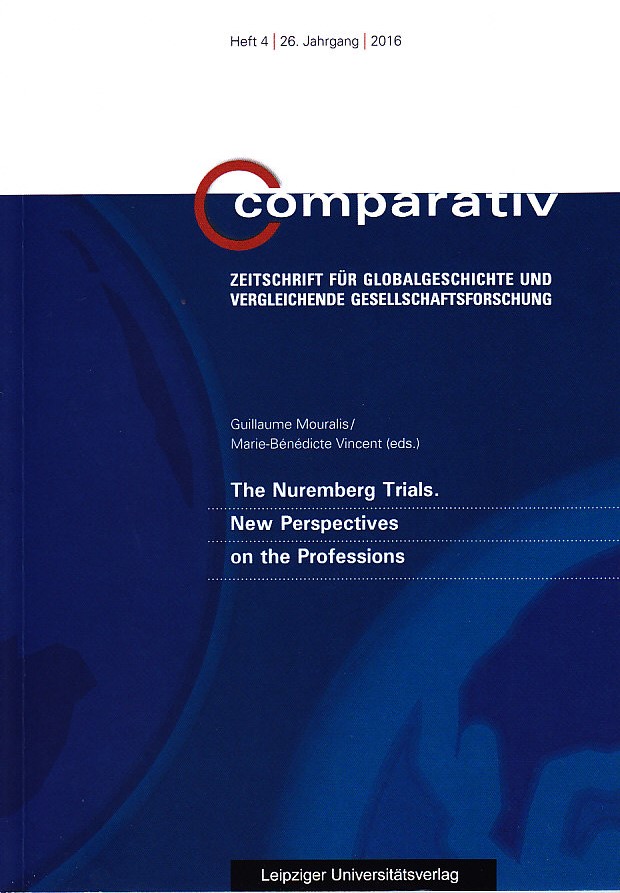 Available Formats
How to Cite
Levi, R., Dezalay, S., & Amiraslani, M. (2016). Prosecutorial Strategies and Opening Statements:: Justifying International Prosecutions from the International Military Tribunal at Nuremberg through to the International Criminal Court. Comparativ, 26(4), 58–73. https://doi.org/10.26014/j.comp.2016.04.05