The Justice Case in Nuremberg:
How the Prosecution and the Defendants Conceive the Involvement of the German Legal Profession in the Nazi Regime
Abstract
Der Band aus der "Grünen Reihe" der Dokumentenbände, der den Nürnberger Prozessen gewidmet ist, kann als ein Stück Rechtsgeschichte gelesen werden, welches die rechtliche Argumentation aufzeigt, die von den Staatsanwälten und von der Verteidigung angewendet wurde. Solch eine Untersuchung kann erklären, warum die amerikanische Staatsanwaltschaft nicht alle Konsequenzen der tiefen Verstrickung des Juristenstands in das NS-Regime aufgezeigt hat und wie die Verteidigung verschiedene Argumente nutzen konnte, um die Angeklagten zu entlasten und ihre Verantwortung abzuschwächen. Ohne dass es zu einer Solidarisierung zwischen den amerikanischen und deutschen Juristen gekommen wäre, vertiefte der Prozess gegen die Juristen den falschen Eindruck, dass Juristen eher Opfer als Mittäter des Naziterrors gewesen sind.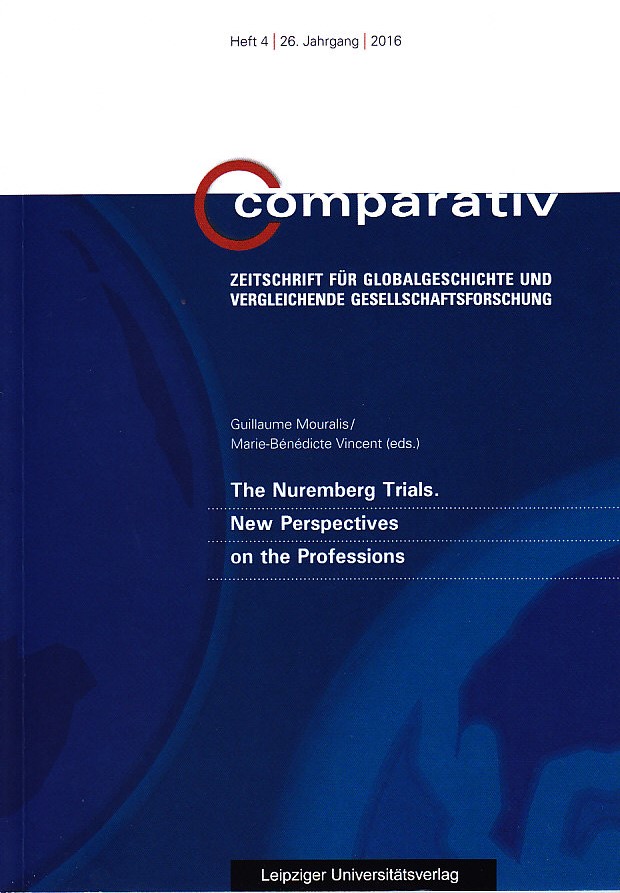 Available Formats
How to Cite
Halpérin, J.-L. (2016). The Justice Case in Nuremberg:: How the Prosecution and the Defendants Conceive the Involvement of the German Legal Profession in the Nazi Regime. Comparativ, 26(4), 74–87. https://doi.org/10.26014/j.comp.2016.04.06