Disziplinierung und Nationsbildung durch politische Wahlen.
Preußen und USA von der zweiten Hälfte des 19. Jahrhunderts bis zum Ersten Weltkrieg
Abstract
Elections enabled a more efficient system of rule in the face of fundamentally changing coordinates in the nineteenth century. The territorially expansive nation states, the increasingly complex social structures, and the more mobile, wealthier and better educated population all required new forms of legitimacy. Elections increasingly proved themselves to be an intelligent instrument for integration and governance. Elections are interpreted here not only as a power tool for the masses to control those in power, but also as an instrument of domination that those in power used to control and discipline the population.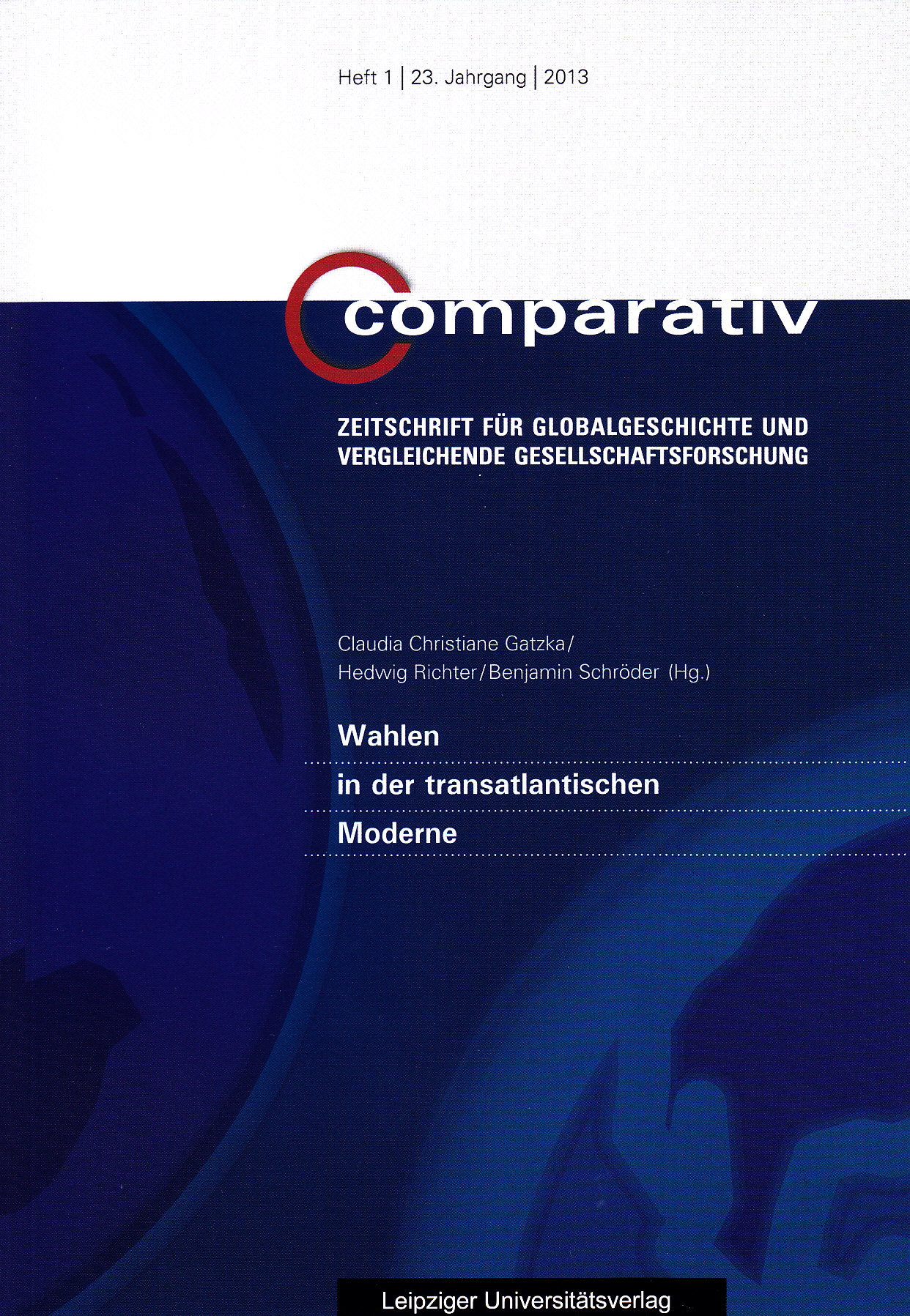 Available Formats
How to Cite
Richter, H. (2013). Disziplinierung und Nationsbildung durch politische Wahlen.: Preußen und USA von der zweiten Hälfte des 19. Jahrhunderts bis zum Ersten Weltkrieg. Comparativ, 23(1), 20–40. https://doi.org/10.26014/j.comp.2013.01.02