Stately Ceremony and Carnival.
Voting and Social Pressure in Germany and Britain between the World Wars
Abstract
Die dichte Beschreibung konkreter Wahlpraktiken in Deutschland und Großbritannien zwischen den Weltkriegen zeigt viele Kontinuitäten aus dem 9. Jahrhundert. Während die britische Selbstinszenierung des Gemeinwesens am Wahltag viel von ihrem Volksfestcharakter behielt, waren deutsche Wahlen von mehr Ernsthaftigkeit und Sorge um soziale Hierarchien, von stärkerer Empfindsamkeit gegenüber Regelverletzungen und einem größeren Regulierungsbedarf der Konfliktformen geprägt. Die Mentalitätsunterschiede gehen darauf zurück, dass anders als in Großbritannien vor 1914 freie Wahlen in Deutschland mühsam der Obrigkeit abgetrotzt werden mussten. Einen Epilog fand diese Geschichte im Wahlgeheimnis, das auch nach 1918 nicht überall vollständig gesichert war. Damit lastete bis in die 1930er auf deutschen sehr viel höherer sozialer Druck als auf britischen Wählern.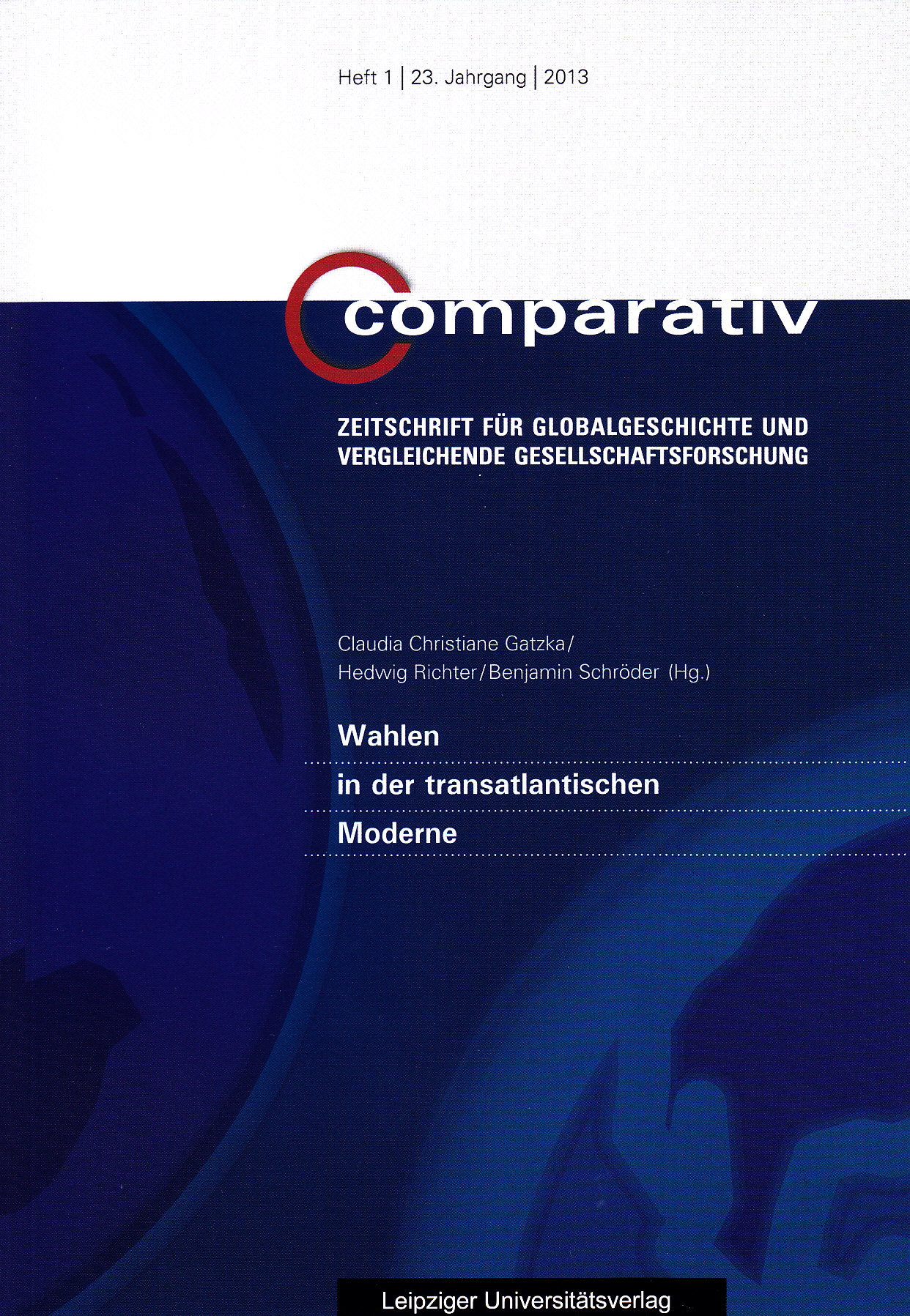 Available Formats
How to Cite
Schröder, B. (2013). Stately Ceremony and Carnival.: Voting and Social Pressure in Germany and Britain between the World Wars. Comparativ, 23(1), 41–63. https://doi.org/10.26014/j.comp.2013.01.03