Transboundary Europe through a West African Looking Glass:
Cross-Border Integration, »Colonial Difference« and the Chance for »Border Thinking«
Olivier Thomas Kramsch

Chiara Brambilla
Abstract
Aufbauend auf einer aktuellen epistemologischen Perspektive auf Grenzen schlägt dieser Beitrag eine Neuinterpretation gegenwärtiger Euro-Afrikanischer Grenzzonen vor: nämlich als Ausdruck von Dynamiken in der wechselseitigen historischen Konstruktion der europäischen Binnen- und Außengrenzen. Auf grundsätzlichere Überlegungen im Rahmen der postcolonial studies zurückgreifend setzen sich die Autoren insbesondere mit Walter Mignolos Begriff der »exteriority« des »modernen / kolonialen Weltsystems« auseinander und argumentieren, dass dieser nicht ausreichend die geographischen Aspekte von Regionen in Betracht ziehe, die ihre eigenen, abgegrenzten Identitäten gegen das dunkle Erbe der europäischen imperialen Herrschaft aushandeln. Um dies zu veranschaulichen, zeigen die Autoren am Beispiel einer kürzlich entwickelten Initiative zur grenzüberschreitenden Kooperation in Westafrika – die West African Borders and Integration (WABI) – welchem Wandel die Afrikanisch-Europäische Grenze gegenwärtig unterworfen ist. Abschließend unterbreiten sie einen Vorschlag für ein präzisiertes »Denken der Grenze«, das es ermöglicht, die postkoloniale Wiederholung zu entschlüsseln, die dem westafrikanischen Festhalten an einer eigentümlichen »Idee eines grenzüberschreitenden Europas« innewohnt. Damit bildet dieser Aufsatz einen Beitrag zur wissenschaftlichen Diskussion über die »koloniale Differenz« in der Gestaltung des Euro-Afrikanischen Grenzlands.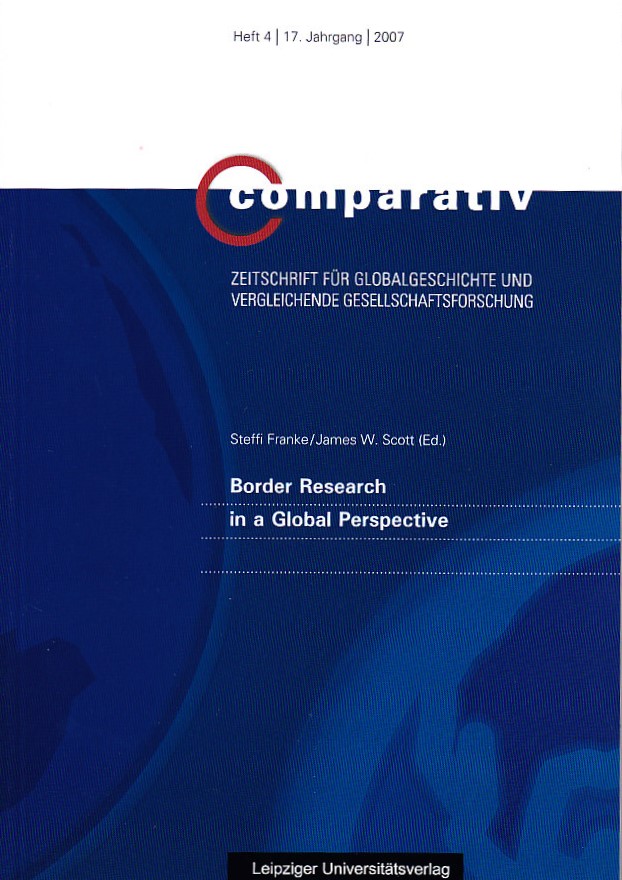 Available Formats
How to Cite
Kramsch, O. T., & Brambilla, C. (2007). Transboundary Europe through a West African Looking Glass:: Cross-Border Integration, »Colonial Difference« and the Chance for »Border Thinking«. Comparativ, 17(4), 95–116. https://doi.org/10.26014/j.comp.2007.04.06