Konsum im Blick.
Visualisierungsstrategien in sowjetischen und ostdeutschen Printmedien (1953–1964)
Abstract
Keeping an Eye on Consumption – Strategies of Visualization in Soviet and East German Journals (1953–1964)
Consumption played a crucial role in legitimising the socialist system and therefore it was an important topic in the state socialist press. This article presents a comparative analysis of socialist consumption discourses. It focuses on the period from 1953 to 1964. The study explores similarities and differences between visual representations of consumption in the Soviet journal Ogoniok and in its East German counterpart, the Neue Berliner Illustrierte (NBI). The first part of the article investigates affirmative and critical visualisations of consumption on the national level. The second part looks at the coverage of transnational relations in the realm of consumption. The study reveals significant differences between the two journals. They can mainly be explained by the fact that the public sphere of the GDR was more open to communication with the West than that of the USSR.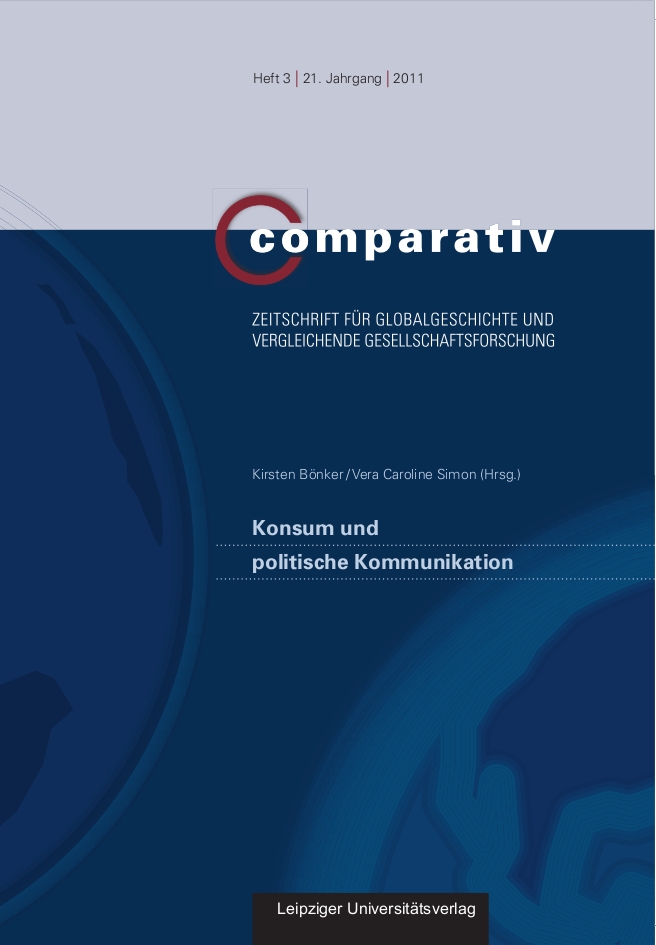 Available Formats
How to Cite
de Keghel, I. (2011). Konsum im Blick.: Visualisierungsstrategien in sowjetischen und ostdeutschen Printmedien (1953–1964). Comparativ, 21(3), 79–96. https://doi.org/10.26014/j.comp.2011.03.06