Priesterkönig, Teufelsanbeter und Synkretismus in Indien?
Verflechtung von Religion und Politik in der deutschsprachigen Indienwahrnehmung
Abstract
Which options to construct sacral kingship were thinkable in the Early Modern period under conditions of different religions? The legendary (Christian) king John possessed sacral and profane power, ruling over religiously heterogeneous subjects. The ('Hinduistic') Samudrin of Calicut legitimized and anchored his rulership ritually in a cult perceived as devil worship. The Mughal Jalaluddin Muhammad Akbar combined elements of many different Indian religions in a new form of belief, stabilizing his rule by an appeal to the loyalty also of his non-Muslim subjects. European observers had difficulties to understand these policies of religious integration, Jesuit knowledge was only rarely received. Akbar's tolerant approach did not fit into European concepts of confessional polarization, nor did his spiritually anchored tolerance fit into secular concepts of the Enlightenment period.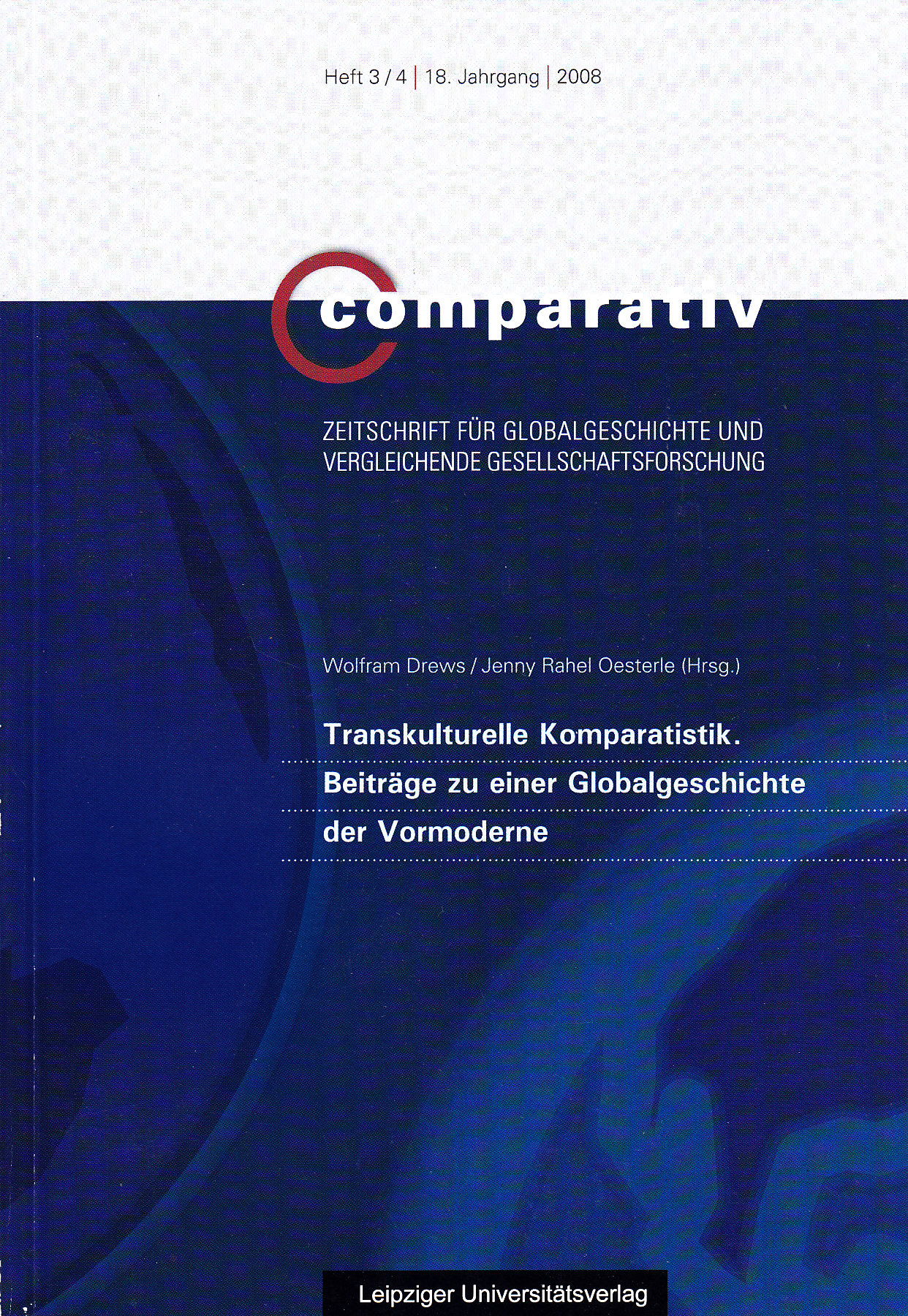 Available Formats
How to Cite
Flüchter, A. (2008). Priesterkönig, Teufelsanbeter und Synkretismus in Indien? Verflechtung von Religion und Politik in der deutschsprachigen Indienwahrnehmung. Comparativ, 18(3-4), 133–155. https://doi.org/10.26014/j.comp.2008.03/04.10