Only With the Best Intentions:
International Organizations as Global Civilizers
Abstract
Internationale Organisationen sind aus einem Drang zur Weltverbesserung entstanden. Daher werden sie sowohl von ihren Gründern als auch von zahlreichen Forschern als Institutionen angesehen, die dem Weltfrieden dienen und den technologischen Fortschritt selbst in entfernteste Regionen bringen oder auf andere Weise die Welt "sicherer", "gesünder" bzw. schlicht "besser" machen. In all diesen Zuschreibungen steckt die Annahme, dass die Welt durch sie zu einem "zivilisierteren" Ort werde. Daher argumentiere ich, dass Internationale Organisationen als Akteure einer "universalen Zivilisierungsmission" gedeutet werden können. Die Charakterisierung als 'globale Zivilisierer' denkt neuere Forschungen weiter, die sich von Studien zum Kolonialismus und 'civilizing missions' inspirieren lassen, und trägt zu einem tieferen Verständnis der Institutionen bei. Der Aufsatz veranschaulicht diesen Interpretationsansatz anhand des internationalen Beamtentums, der Menschenrechtspolitik der UN sowie des Einflusses nicht"westlicher" Konzepte auf die zivilisierende Rolle. Insofern entwickelt er ideengeschichtliche Hintergründe von Dynamiken in Internationalen Organisationen.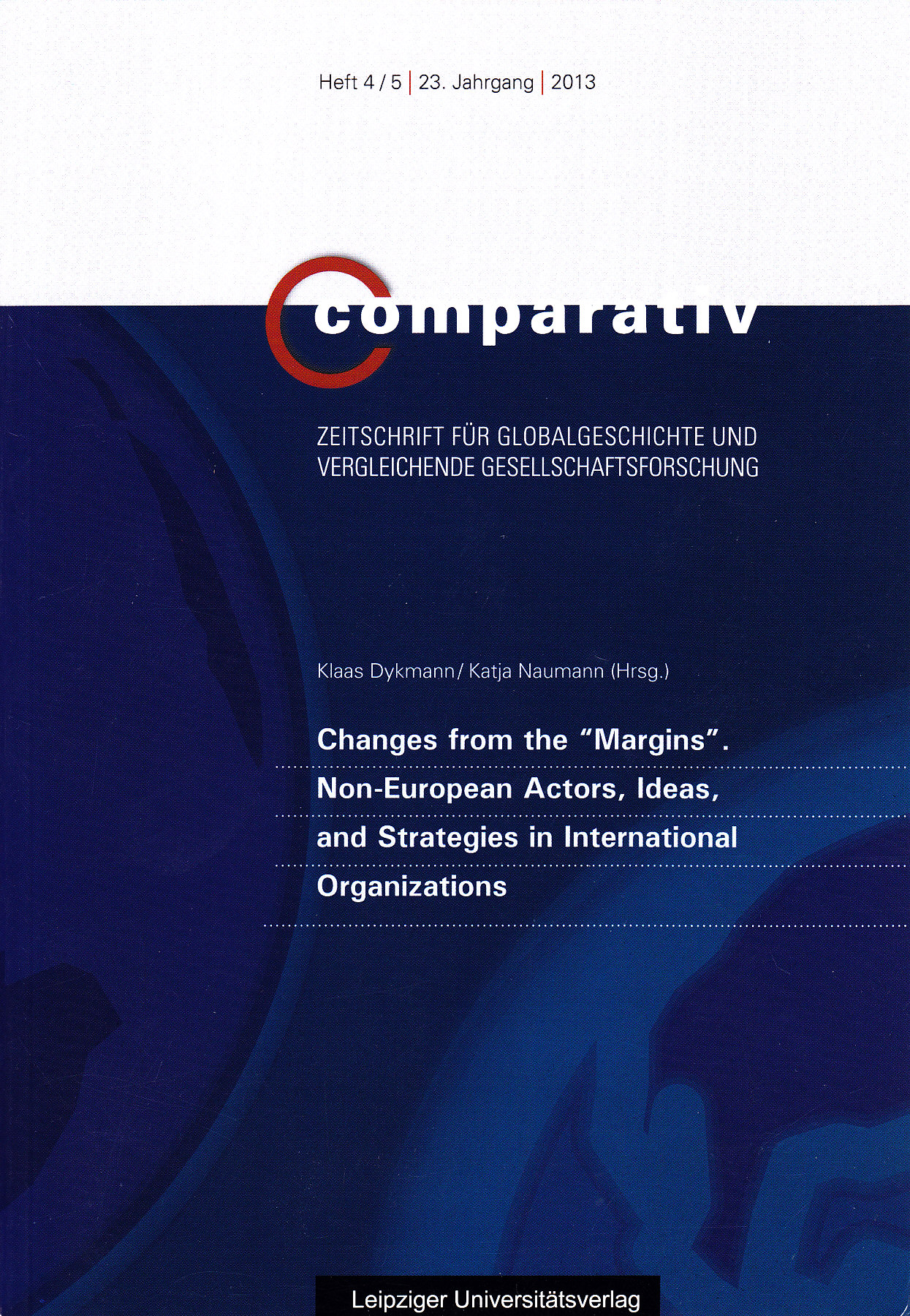 Available Formats
How to Cite
Dykmann, K. (2013). Only With the Best Intentions:: International Organizations as Global Civilizers. Comparativ, 23(4-5), 21–46. https://doi.org/10.26014/j.comp.2013.04/05.02