Decentring Feminist Internationalisms:
Indian and International Women's Organizations between the World Wars
Abstract
Frauen aus nicht-westlichen Weltregionen hatten einen großen Einfluss auf die internationale Frauenbewegung in den 1920er und 1930er Jahren. Der Aufsatz illustriert dies anhand von drei indischen Frauenorganisationen. Zunächst wird gezeigt, dass der anfänglich westzentrierte Universalismus des International Council of Women und der International Alliance of Women nach dem Ersten Weltkrieg einer globaleren Perspektive wich, sowohl hinsichtlich der internen Politik als auch der Bandbreite der Anliegen, obwohl sie als kulturell und national spezifisch angesehen wurden. Einige der Leitfiguren nahmen die Forderung nach Selbstbestimmung ernster und unterstützten Frauen in kolonialisierten Gesellschaften in ihren spezifischen Vorhaben, anstatt ihnen die eigenen, oft genug imperialen Sichtweisen aufzudrängen. Sodann wird nachgezeichnet, dass die indischen Frauenorganisationen eigene, global ausgerichtete Agenden entwickelten, die 'westliche' und 'nicht-westliche' Aktivistinnen ansprachen sowie für lokale, regionale, aber auch grenzüberschreitende Interessen offen waren. Die bewusst dezentral angelegte Programmatik war auch dazu gedacht, die internationalen Frauenverbände zu reformieren.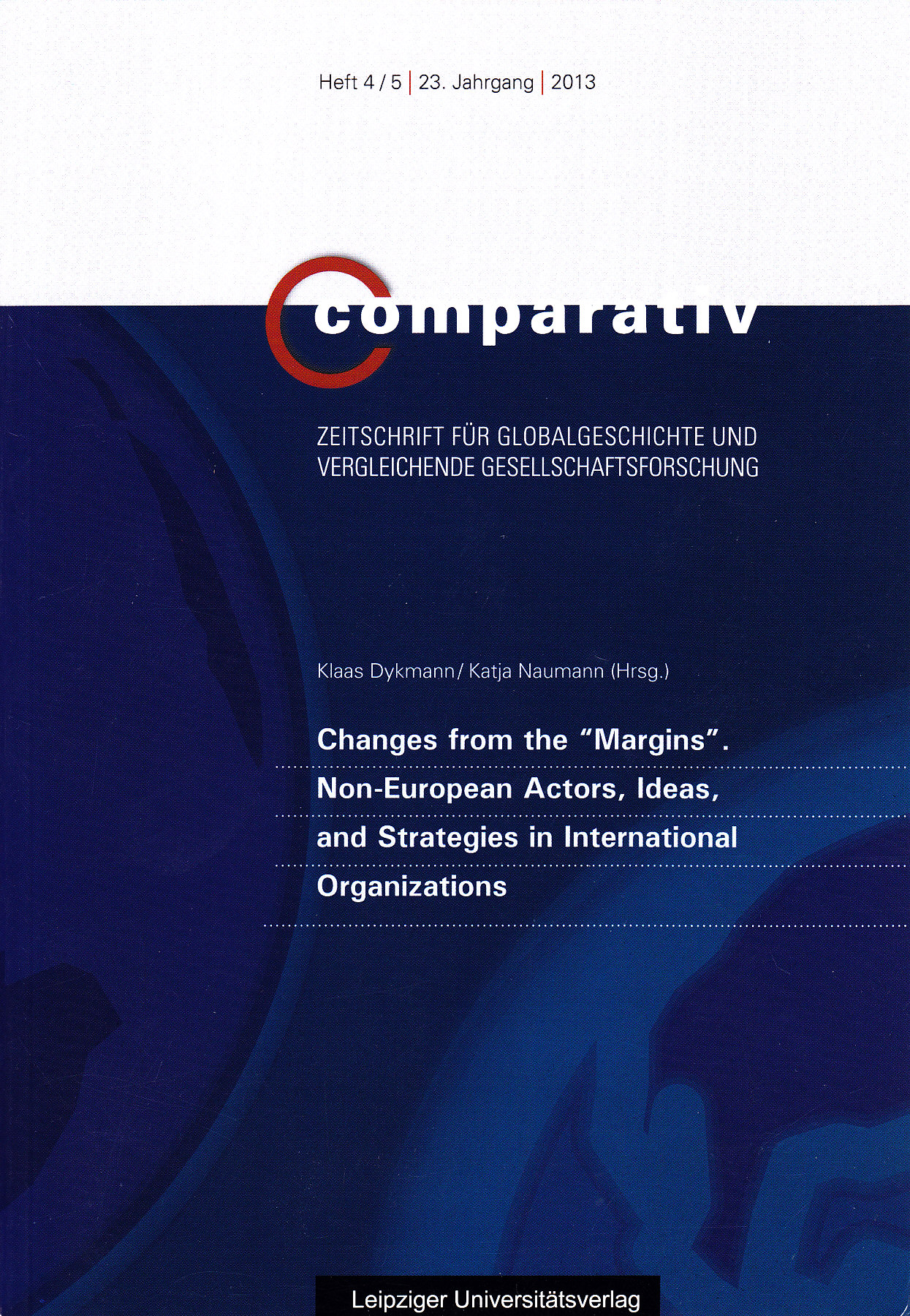 Available Formats
How to Cite
Rörich, L. (2013). Decentring Feminist Internationalisms:: Indian and International Women's Organizations between the World Wars. Comparativ, 23(4-5), 47–67. https://doi.org/10.26014/j.comp.2013.04/05.03