Internationalization and Decentring of UNESCO:
Representation and Influence of "Non-Western" Countries, 1945–1987
Abstract
Die UNESCO wurde 1945 ins Leben gerufen, um durch Bildung, Wissenschaft und Kultur zum Weltfrieden beizutragen, wobei sie in den ersten Jahren ihres Bestehens hauptsächlich in Europa agierte. Zunehmend jedoch weiteten sich die Aktivitäten auf Asien, Lateinamerika, den Nahen Osten und schließlich auf Afrika aus. Diese Ausweitung ist im Wesentlichen das Resultat des politischen Drucks von Vertretern aus nicht-westlichen Ländern, die die eurozentrische Geisteshaltung und Politik der Gründungszeit bzw. der Anfangsjahre kritisierten. Eine Voraussetzung dieses Einspruchs war die sich ausweitende Mitgliedschaft der UNESCO, die sich vor allem in Hinblick auf die Teilnahme von nichteuropäischen Staaten pluralisierte. Dieser Prozess wird im ersten Teil detailliert beschrieben. Anschließend werden Kooperationen zwischen den neuen Mitgliedern nachgezeichnet, einschließlich der Grenzen, auf die das gemeinsame Handeln stieß. Im dritten Abschnitt wird gezeigt, wie sich in der UNESCO eine offenere Haltung gegenüber Forderungen und Anliegen nicht-westlicher Gesellschaften durchsetzte. Zum Schluss wird diese Öffnung beispielhaft am Engagement in Afrika belegt.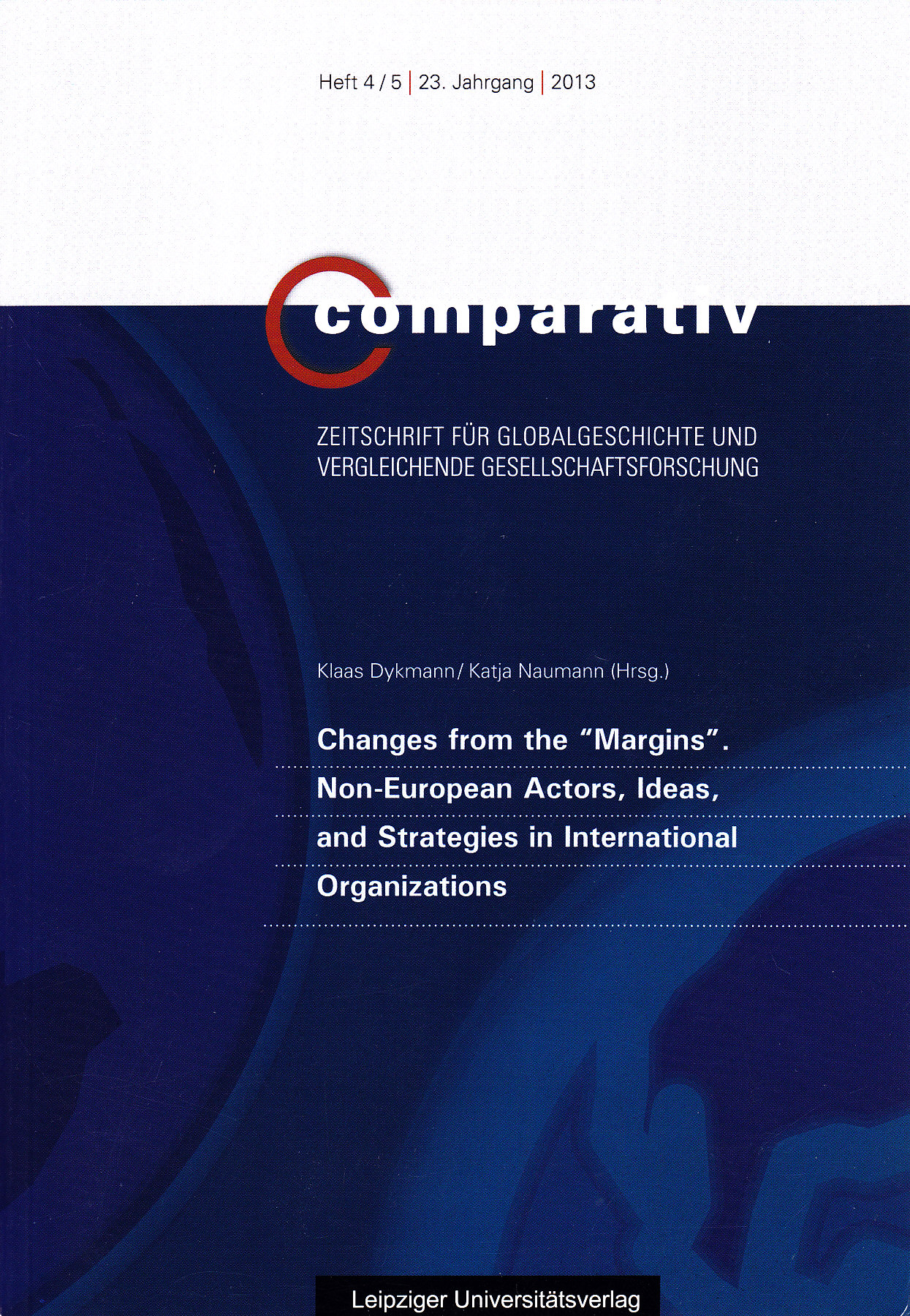 Available Formats
How to Cite
Maurel, C. (2013). Internationalization and Decentring of UNESCO:: Representation and Influence of "Non-Western" Countries, 1945–1987. Comparativ, 23(4-5), 68–92. https://doi.org/10.26014/j.comp.2013.04/05.04