"The Chicago of the East":
The Cross-Border Activities and Transnational Biographies of Adventurers, Shady Characters, and Criminals in the Cosmopolitan City of Harbin
Abstract
Der Beitrag diskutiert grenzüberschreitende Aktivitäten und transnationale Biographien in der mandschurischen Stadt Harbin in der ersten Hälfte des 20. Jahrhunderts. Die an einem Eisenbahnknoten im Nordosten Chinas entstandene Stadt Harbin entwickelte sich binnen weniger Jahre von einer russischen Kolonie zu einer von vielfältigen globalen und transkulturellen Verflechtungen geprägten kosmopolitischen Stadt. Aufgrund ihrer Attraktivität für den internationalen Handel war die boomende Stadt im "wilden" Fernen Osten auch für Abenteurer, halbseidene Figuren und Kriminelle ein Magnet. Dabei schufen die komplexen administrativen Strukturen und rechtlichen Grauzonen einer von zahlreichen Machtwechseln gekennzeichneten internationalen Stadt vielfältige Räume für halblegale und illegale Aktivitäten aller Art. In den globalen und kosmopolitischen Räumen, die Harbin bot, konnten sich besonders solche Akteure erfolgreich bewegen, die über ein transkulturelles Know-how verfügten und in transnationalen Kontexten zu agieren verstanden. Dieser Untersuchung liegen drei Fallstudien von grenzüberschreitenden Akteuren auf der "dunklen" Seite der Harbiner Gesellschaft zugrunde, darunter die eines Zuhälterpaars, eines Spielcasino-Betreibers sowie eines transnationalen Netzwerks von Opium-Schmugglern.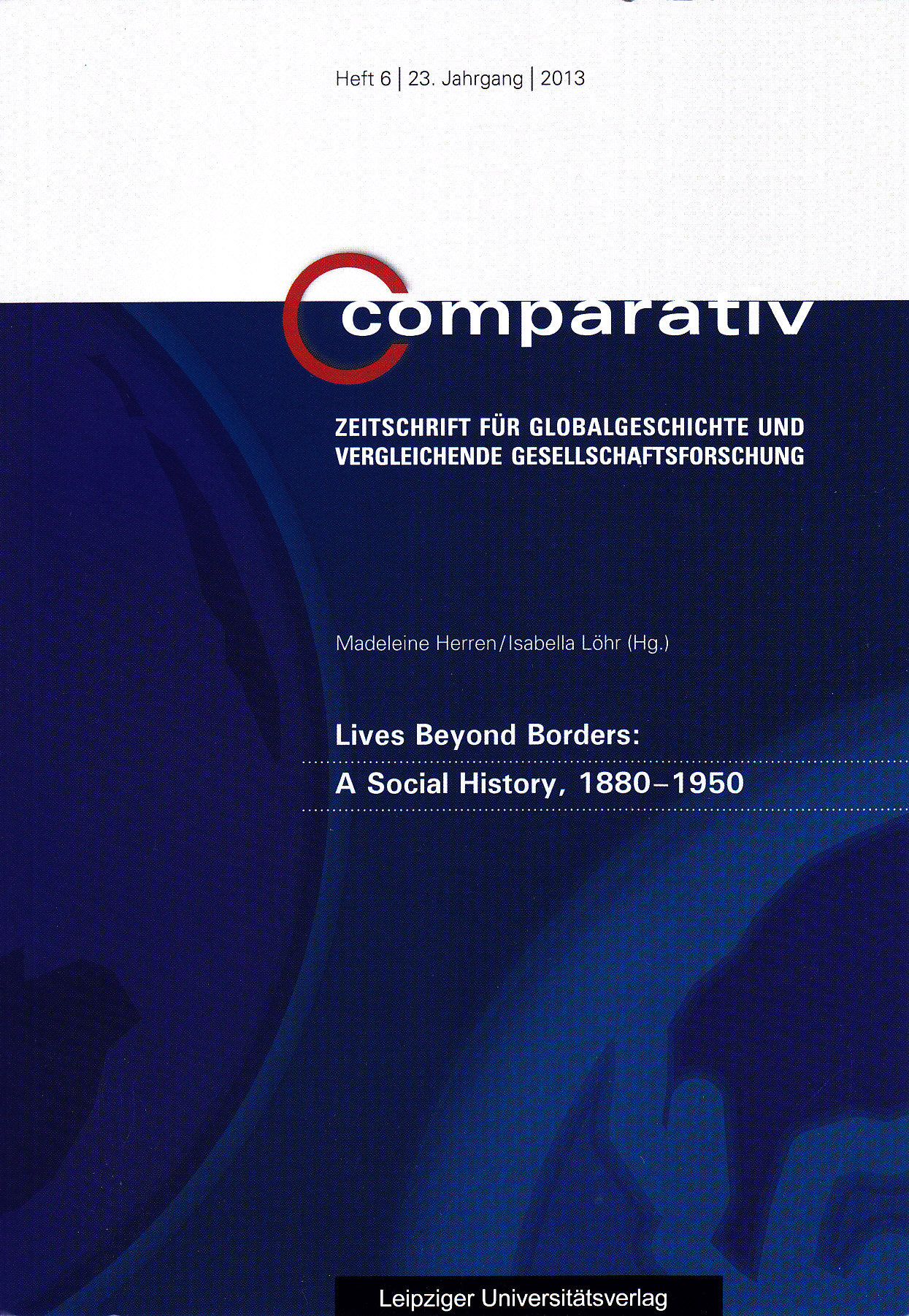 Available Formats
How to Cite
Grüner, F. (2013). "The Chicago of the East":: The Cross-Border Activities and Transnational Biographies of Adventurers, Shady Characters, and Criminals in the Cosmopolitan City of Harbin. Comparativ, 23(6), 52–75. https://doi.org/10.26014/j.comp.2013.06.03