"The Ultimate Backroom Boy":
The Border-Crossing Career of Joseph Vivian Wilson in the League of Nations Secretariat
Abstract
Der Aufsatz analysiert am Beispiel des neuseeländischen Völkerbundbeamten und späteren Diplomaten Joseph Vivian Wilson die Karrieremöglichkeiten, die der Völkerbund seinen Angestellten bot. Wilson strebte in den 1920er Jahren zunächst die Laufbahn eines Diplomaten an. Dieser Karriereweg war auf Grund seiner Herkunft aus einem Dominion innerhalb des Britischen Empire nur eingeschränkt möglich, weswegen er sich gegen einen Eintritt ins britische Foreign Office entschied. Der Autor argumentiert, dass der Völkerbund für Wilson eine Chance bot, um Hindernisse in seinem beruflichen Werdegang zu umgehen und seinen Aufstieg voranzutreiben. Der Völkerbund erlaubte einerseits eine quasi-diplomatische Tätigkeit und bot andererseits neue Möglichkeiten einer erfolgreichen Karriere in einem internationalen Umfeld. Die mikrohistorische Analyse von Wilsons Werdegang zeigt damit die Relevanz persönlicher Netzwerke innerhalb internationaler Sekretariate. Der Artikel schlägt vor, die Karriere von Wilson als eine freiwillig gewählte Form einer globalen Biographie einzustufen - eine Biographie, für die das Überschreiten von Grenzen nicht nur Nebenprodukt, sondern distinktes Charakteristikum ist.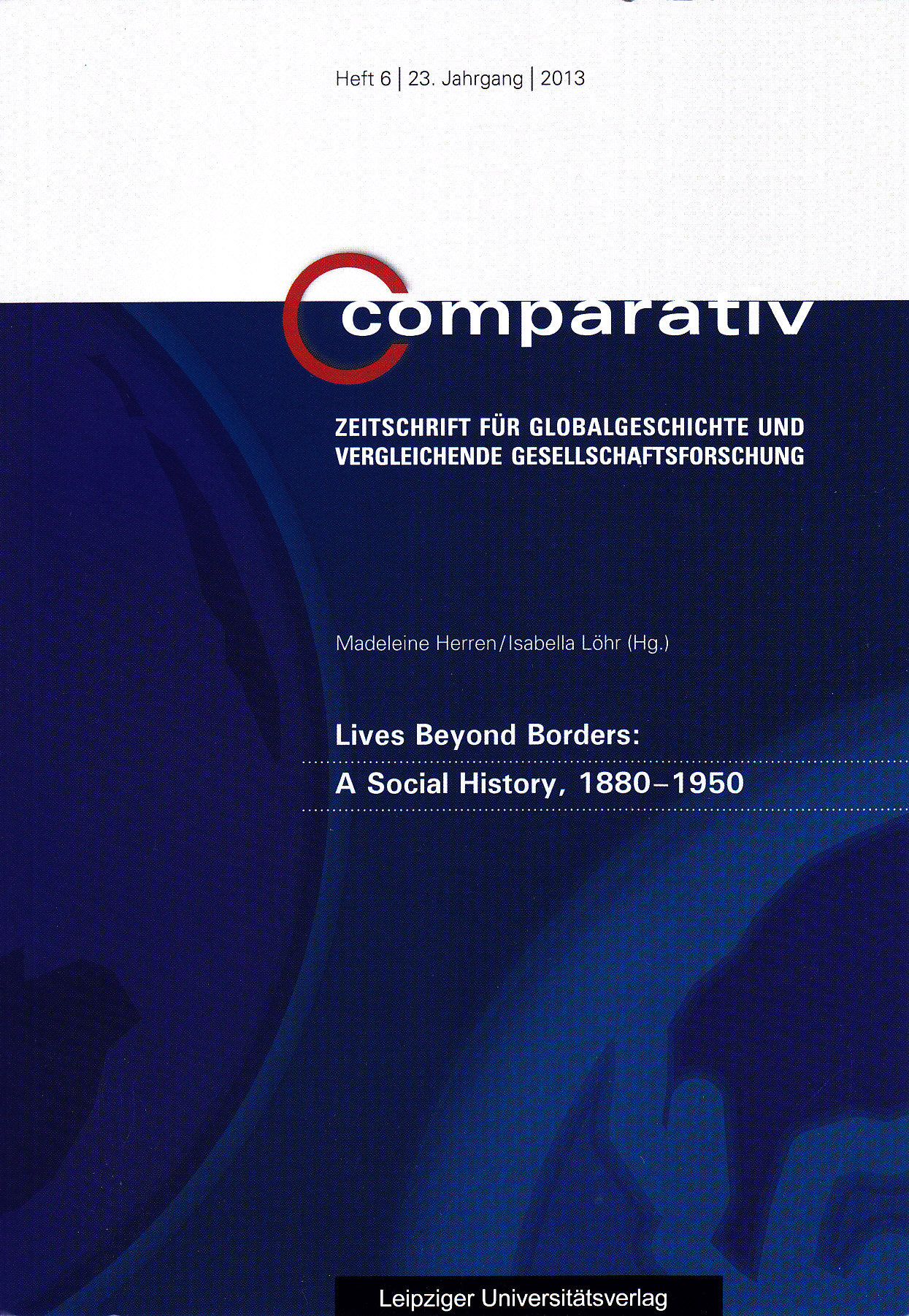 Available Formats
How to Cite
Auberer, B. (2013). "The Ultimate Backroom Boy":: The Border-Crossing Career of Joseph Vivian Wilson in the League of Nations Secretariat. Comparativ, 23(6), 76–99. https://doi.org/10.26014/j.comp.2013.06.04