Between Territoriality, Performance, and Transcultural Entanglement (1920–1939):
A Typology of Transboundary Lives
Abstract
Der Beitrag nimmt Personen in den Blick, die in der Zwischenkriegszeit internationalen Organisationen zugeordnet waren und Kontakte zum Sekretariat des Völkerbunds pflegten. Diese höchst heterogene Gruppe ist der methodologische Ausgangspunkt für die kritische Analyse der Figur des Fremden; sie werden als politische Eliten, international tätige Experten, Internationalisten und global agierende Illusionisten charakterisiert. Die Karriereverläufe dieser auf den ersten Blick entweder unscheinbaren oder untypischen Biographien folgten spezifischen sozialen Mustern, die allerdings nur mit einer Methodologie sichtbar werden, die eindeutige kategoriale Zuschreibungen von Zugehörigkeit und Differenzierung vermeidet. Stattdessen ermöglicht eine am methodischen und analytischen Instrumentarium des new cosmopolitanism und der transkulturellen Geschichte geschulte historische Analyse einen neuen Zugang: Das Überschreiten von sozialen, kulturellen und politischen Grenzen wird als sozial konstitutiver und regelsetzender Akt sichtbar. In dieser Lesart erscheinen die jeweils unterschiedlichen Ausprägungen und die wechselnde Bedeutung von Territorialität, Performativität und transkultureller Verflechtung als Referenzpunkte, welche die sozialen und politischen Rahmenbedingungen transgressiver Biographien im Umfeld des Völkerbunds zu verstehen erlauben.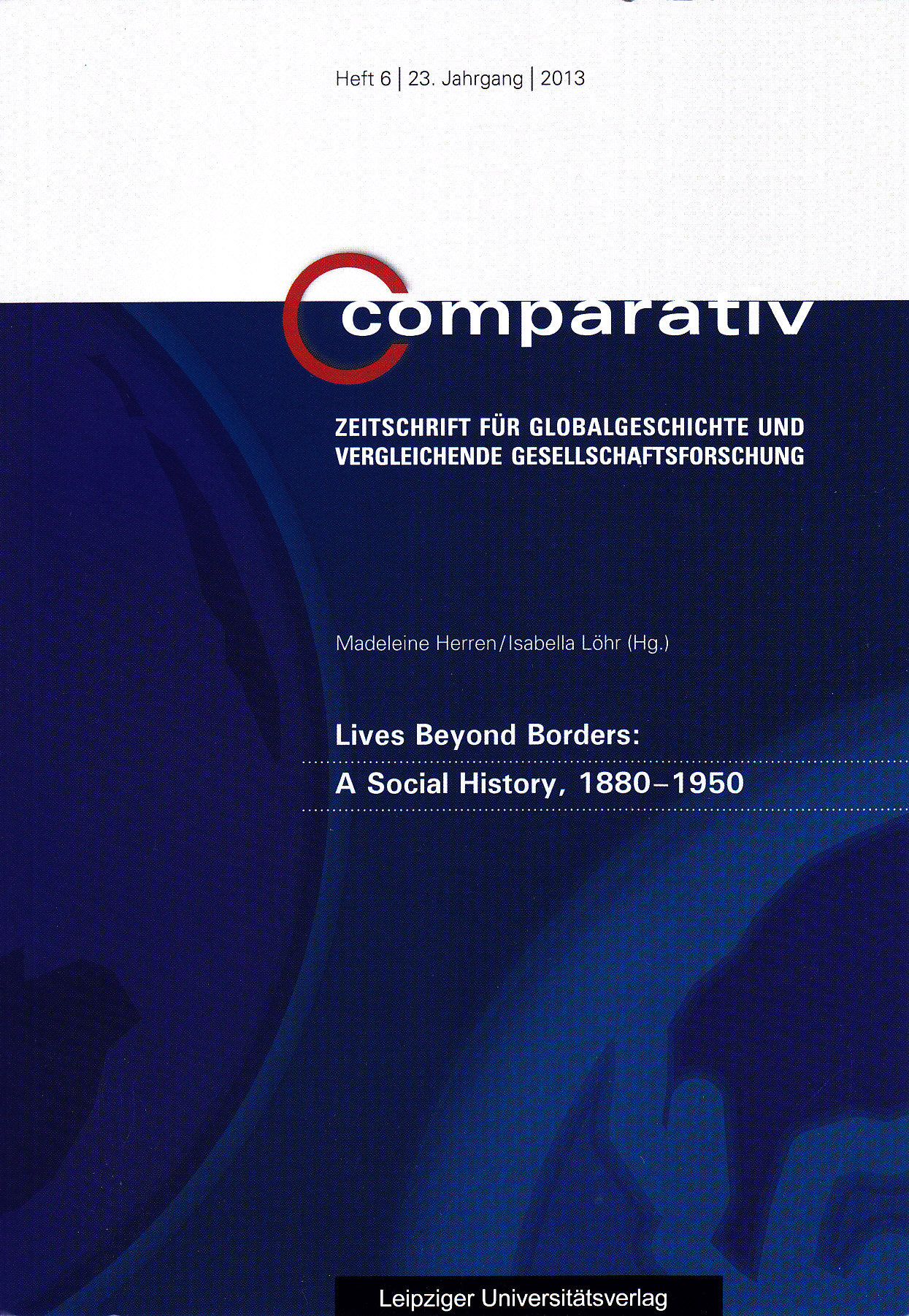 Available Formats
How to Cite
Herren, M. (2013). Between Territoriality, Performance, and Transcultural Entanglement (1920–1939):: A Typology of Transboundary Lives. Comparativ, 23(6), 100–124. https://doi.org/10.26014/j.comp.2013.06.05