Papst – Kalif – König.
Vergleiche sakraler Herrschaftsformen im Spiegel islamischer und christlicher Quellen des Mittelalters und moderner Forschung
Abstract
The essay analyzes various comparisons between papacy, caliphate and kingship in medieval Christian and Islamic sources as well as in modern research, showing different Muslim and Christian comparative perspectives and the problematic durability of certain comparative constellations. This leads to a key problem of comparative historical research: the historicity of medieval and modern comparative approaches, which should make us aware of the danger to create and confirm prejudices and stereotypes.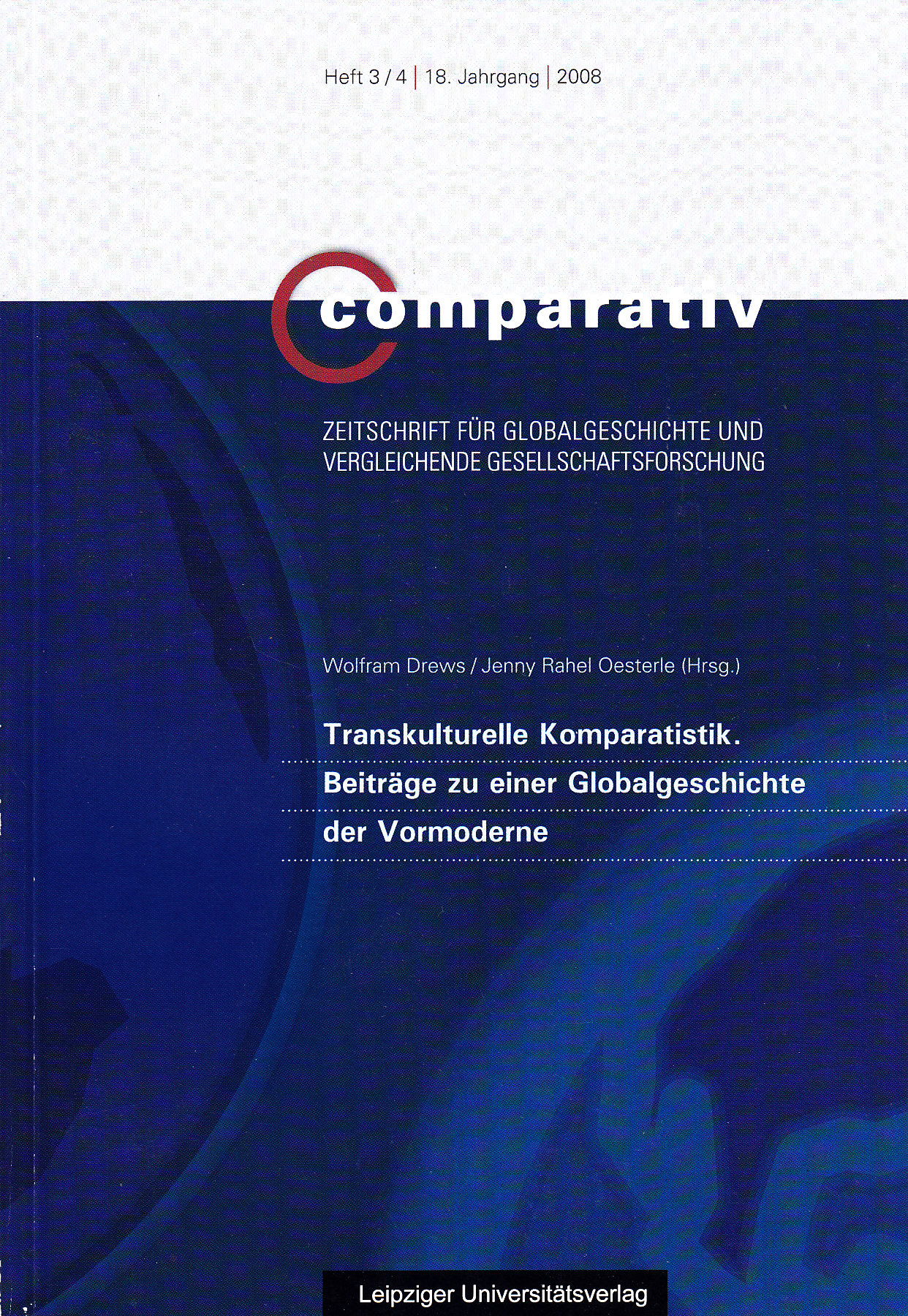 Available Formats
How to Cite
Oesterle, J. R. (2008). Papst – Kalif – König.: Vergleiche sakraler Herrschaftsformen im Spiegel islamischer und christlicher Quellen des Mittelalters und moderner Forschung. Comparativ, 18(3-4), 57–72. https://doi.org/10.26014/j.comp.2008.03/04.05