From the "first" to the "second" feminism in Latin America.
Continuities and Changes
Abstract
In Lateinamerika – ebenso wie in Europa und den USA – können wir grob zwischen zwei feministischen Wellen unterscheiden: eine zu Beginn, die andere gegen Ende des 20. Jahrhunderts. Das Hauptziel des Aufsatzes ist es, die verschiedenartigen Kontinuitäten und den Wandel zu erklären, sowohl im Hinblick auf die Methoden, mit denen Frauen versuchten eine Anerkennung ihrer staatsbürgerlichen und zivilen Rechte zu erreichen als auch im Hinblick auf weiter gehende Forderungen. Der Beitrag beginnt mit einer kurzen Beschreibung der ersten Feministinnen sowie ihren allgemeinen Zielen und zeigt einige Beispiele auf. Anschließend behandelt der Artikel die Diskussion eines zweiten, "neuen" Feminismus, der Mitte der 970er Jahre ihren Anfang nahm. Abschließend verweist der Beitrag auf die großen Kontinuitäten und den Wandel, die sich zwischen den beiden Bewegungen ausmachen lassen.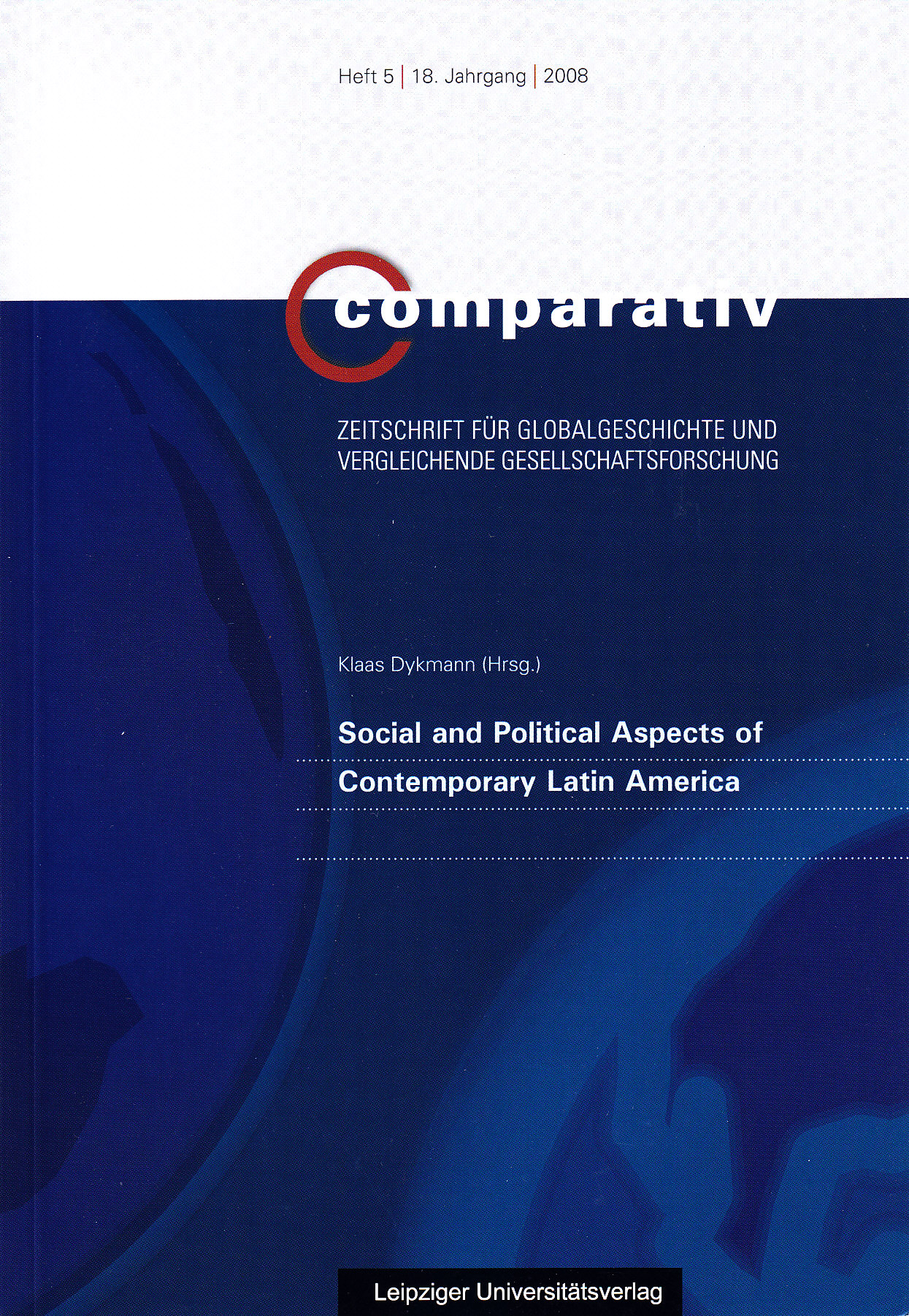 Available Formats
How to Cite
Potthast, B. (2008). From the "first" to the "second" feminism in Latin America.: Continuities and Changes. Comparativ, 18(5), 70–85. https://doi.org/10.26014/j.comp.2008.05.05