Muslim Perception(s) of "Latin Christianity":
Methodological Reflections and a Reevaluation
Abstract
Grob gesprochen neigt die bisherige Forschung dazu, die Wahrnehmung der lateinischen Christenheit durch die arabisch-islamische Welt des 7. bis . Jahrhunderts auf eine desinteressierte und arrogante Haltung zu reduzieren. Im ersten Teil des Artikels verdeutlicht ein Variantenvergleich auf der Basis methodischer Überlegungen zur Quellengrundlage und zur Rekonstruktion von Wahrnehmungsmustern auf makrohistorischer Ebene, dass eine stärkere Nuancierung erforderlich ist. Im Rahmen einer exemplarischen Beweisführung widmet sich der zweite Teil der Frage, wie und auf welcher terminologischen Grundlage die "lateinische Christenheit" in den Schriften arabisch-islamischer Gelehrter kategorisiert wird. Diese enthalten zwar keinen Begriff, der eindeutig eine "lateinisch-christliche" Religionsgemeinschaft oder kulturelle Sphäre definiert. Dennoch wird deutlich, dass das Konzept eines facettenreichen christlich geprägten europäischen Kulturraums in diesen Schriften über die Jahrhunderte hinweg langsam an Kontur gewinnt.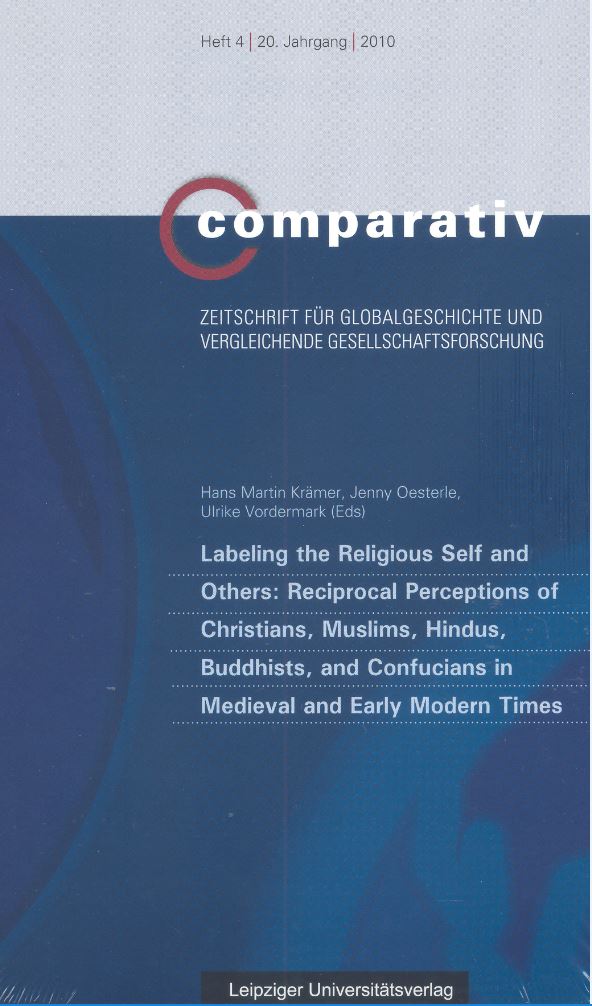 Available Formats
How to Cite
König, D. G. (2010). Muslim Perception(s) of "Latin Christianity":: Methodological Reflections and a Reevaluation. Comparativ, 20(4), 18–42. https://doi.org/10.26014/j.comp.2010.04.02