The Future of States in Africa:
Prospects for the Reordering of Space and the Remaking of Bureaucracies
Abstract
Staaten sind trotz aller Krisen auch in afrikanischen Ländern jene politischen Institutionengefüge, in deren Rahmen Zukunftsvorstellungen verhandelt und zur Grundlage politischer Entscheidungen werden. Der Artikel fasst Diskussionen um afrikanische Staatlichkeit zusammen. Er zeigt an den Beispielen staatlicher Grenzen einerseits, bürokratischen Handelns andererseits auf, welche Beharrlichkeit die Institution des Staates und seine konkreten Formen trotz aller Veränderungen entwickelt haben und wie stark sie Rahmenbedingungen für das Nachdenken über Zukunft und die Verständigung über zukünftige Gesellschaften bilden. Damit zeigt der Artikel auch, wie stark Zukunftsentwürfe von den Mitteln beeinflusst werden, die Gesellschaften sehen, sie durchzusetzen, und von den politischen Institutionen, die Hintergrund ihrer Sozialität bilden.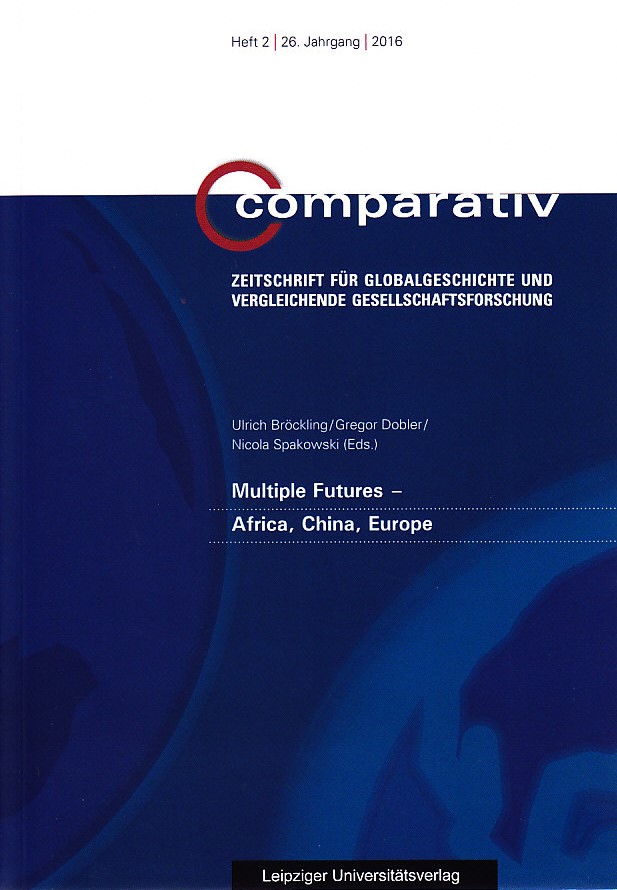 Available Formats
How to Cite
Nugent, P. (2016). The Future of States in Africa:: Prospects for the Reordering of Space and the Remaking of Bureaucracies. Comparativ, 26(2), 75–91. https://doi.org/10.26014/j.comp.2016.02.06