Europe as a Model in International Relations?
Representations of Europe in German and French Political Think Tanks, 1990–2000
Abstract
Der Mauerfall ließ außenpolitische Beratungsinstitute in Deutschland und Frankreich nach neuen Deutungsmustern in den internationalen Beziehungen suchen. Der Artikel vergleicht die Europarepräsentationen in vier Institutionen (Stiftung Wissenschaft und Politik, Deutsche Gesellschaft für Auswärtige Politik, Centre d'études et de recherches internationales, Institut français des relations internationales). In den Arbeiten der Einrichtungen, die von 1990 bis 2000 die arabische Welt behandelten, spielen der Maghreb, die Euro-Mediterrane Partnerschaft und damit zusammenhängende Debatten zentrale Rollen. Wie legitimierten Institutsmitglieder hierbei Europakonzepte? Der Vergleich reicht von gegenseitiger Abhängigkeit bis zum Empire sans empereur mit Mittelmeerachse und zeigt gemeinsame Entwicklungen und nationale Spezifika. In den Debatten machte sich eine zunehmende Konzentration auf die EU bemerkbar; die entscheidungsnahen Beratungseliten behielten ihren engen Bezug zu den nationalen Regierungen. Viele Quellen unterstrichen die Herausforderungen im Mittelmeerraum, andere sprachen der jüngsten europäischen Geschichte Modellcharakter zu – Europa wurde zur Handlungsressource.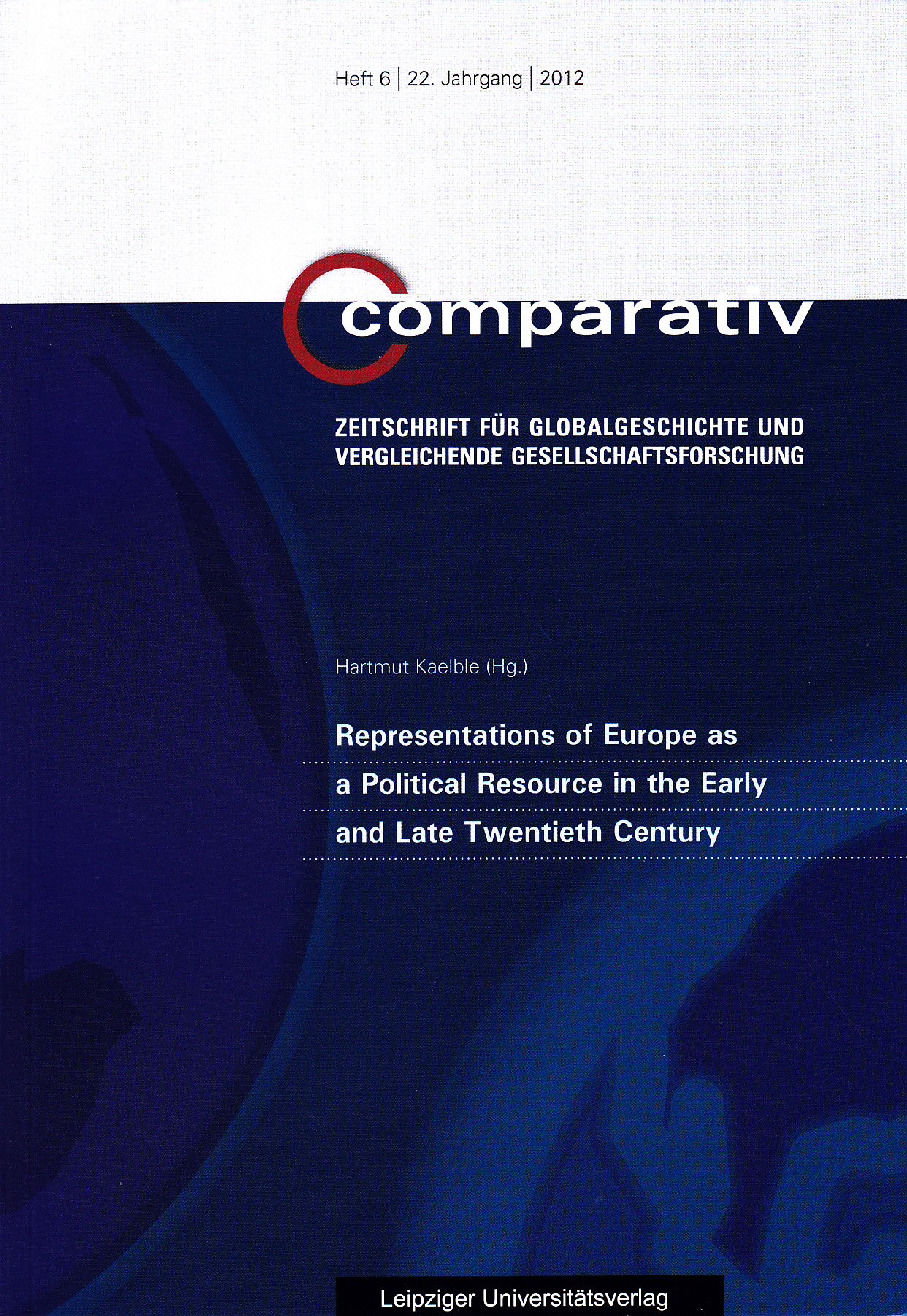 Available Formats
How to Cite
Wagner, J. (2012). Europe as a Model in International Relations? Representations of Europe in German and French Political Think Tanks, 1990–2000. Comparativ, 22(6), 80–99. https://doi.org/10.26014/j.comp.2012.06.06